Educate. Empower. Resist.
The Order of the White Rose seeks to train individual citizens in areas that will help them in hundreds of ways, from staying safe during a disaster to engaging in resistance activities against an out of control government. Patterned after the original White Rose Resistance that stood up to Nazi Germany, TOWR is a new generation of partisan—training stronger, better communities who want to live free.
Learn More
In-Person Training
TOWR brings some of the best instructors to the Pacific Northwest to teach classes in a variety of critical disciplines and skills.
Live Web-Based Classes
Online classes in intelligence, privacy and security for the beginning partisan.
Articles and How-To Guides
In-depth, original articles on intelligence, tradecraft, deception detection, digital security, tech, and much more.
TOWR is changing what patriots train for.
Patriots do a lot of tactical training, and those skills are both critical and perishable. But what about the other critical skills? Intelligence drives the fight; communications are essential, medical and sanitation skills help people stay alive, and digital security help people operate in a surveillance state.
Plenty of groups and instructors train the tactical skills. But what if there was a resistance group that sought to empower the individual patriot by educating him in ALL necessary areas and training him to be a well-rounded, well-trained partisan? We often complain that people aren't "standing up," but then we do nothing to help them. TOWR aims to change that.
Critical Skills
TOWR sponsors and teaches classes in everything from grid-down communications to intelligence collection and analysis, from deception detection and personnel vetting to digital security and privacy, giving you an affordable way to empower yourself in the resistance.

Family Preparedness
Food preservation and canning, home defense, and primitive skills to teach you and your family how to survive during a crisis.

Digital Tradecraft
The online world is an intricate threat landscape. Do you know how to navigate it safely and privately? Can you operate in it without giving yourself away? TOWR offers classes and articles on how to protect yourself.

Welcome to WordPress. This is your first post. Edit or delete it, then start writing!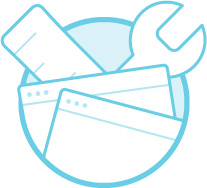 Basic Privacy and Anonymity I (Aug 24)
Hans, his sister Sophie, and their friend Christopher Probst were tried and convicted of treason for daring to educate their fellow Germans about the evils of the Nazi regime.  During their trial, they did not waver, admitting their actions proudly.  Sentenced to death by beheading, they were allowed to meet together one last time.
Christopher Probst was 22, with a wife who he was unable to say goodbye to, for she was in the hospital giving birth to their third child when he was arrested and executed just a few days later. Hans was 24, and Sophie was just 21. They were beheaded by the Nazis on 22 February 1943, and Sophie walked to the guillotine "without turning a hair, without wavering." Christopher stated that his death would be "easy and joyful."  Hans, just before the blade came down, yelled out something that echoes today in the hearts of those of us who are willing to give our all to the cause.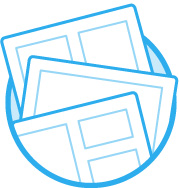 Donec at euismod nibh, eu bibendum quam. Nullam non gravida purus, nec  eleifend tincidunt nisi. Fusce at purus in massa laoreet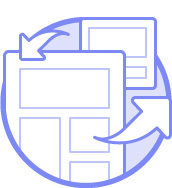 Donec at euismod nibh, eu bibendum quam. Nullam non gravida purus, nec  eleifend tincidunt nisi. Fusce at purus in massa laoreet
Affordable Training, Critical Skills.
We are always adding more training classes and webinars, so check back often!
Free Webinar: What is a Three Percenter? Co
Coming Fall 2016: Get the truth about what a Three Percenter is, what it means to be one, and how to tell if the group you're in is following the III% principles.

Webinar: Setting Up the TAILS Operating System
Coming Winter 2016: A webinar that will show you the best practices for operating TAILS, and how to use it for maximum security and privacy.

Webinar: How Not to Use Social Media
Coming Winter 2016: A tongue-in-cheek and sometimes humorous look at a very serious topic. Are you setting yourself and your group up to be arrested or infiltrated because of your Facebook use? Find out with this Webinar.

The Order of the White Rose
TOWR seeks to educate and empower individual patriots to be better prepared and better skilled. We teach and sponsor classes in the Pacific Northwest, offer web-based training for patriots nationwide, and write in-depth, original articles on intelligence, digital security, tech, and much more.
© 2016 The Order of the White Rose
Financial Disclaimer
TOWR staff are all volunteers. Any and all fees collected for classes are used solely for renting class venues, paying instructor travel and fees, and purchasing any necessary class materials. We don't even accept online payments because we don't want your money to go to processing fees. We do not solicit donations, but we do accept them. If you'd like to donate to the cause of training and equipping patriots, contact us.